CONNECT WITH KIDS THROUGH
READING & CREATING
Take supply shopping, project planning, and mess stress off your plate with expertly curated, art-kit-meets-storytime deliveries.



It's easy! Choose a subscription & term that's right for you. We offer a variety of plans to help you nurture kids & make lasting memories.

Joy and curiosity arrive at your door. Expect hardback books like the ones in your favorite indie bookshop & process-based activities that set you up for success.

Get new activities every month, so your experience deepens over time. There's no commitment to stay. Easily manage your account through your customer portal.

New-Release Hardback Picture Book
A boutique-quality title you won't already own

Process-Oriented Art Projects
Low-frustration activities that let kids' creativity lead

Always enough high-quality materials for two kids

Easy-to-follow inserts that take learning deeper

Meaningful reflections kids love to collect

Delightful Custom Packaging
Happy mail that turns a regular day into the best day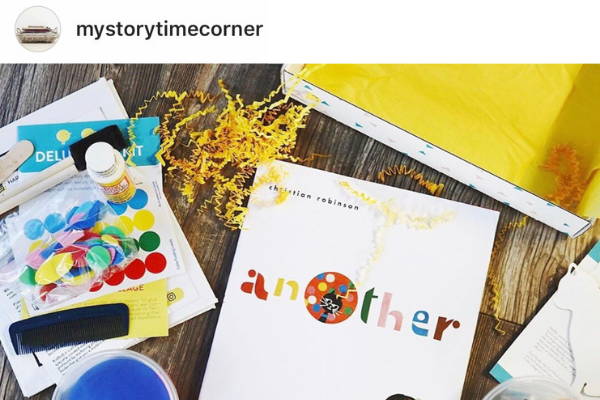 "Hip hip hooray! Our newest @kidartlit box is here! Love when I see that happy box in the mail. It means we have a new book and two fun activities inside with all the supplies ready to go."— Erin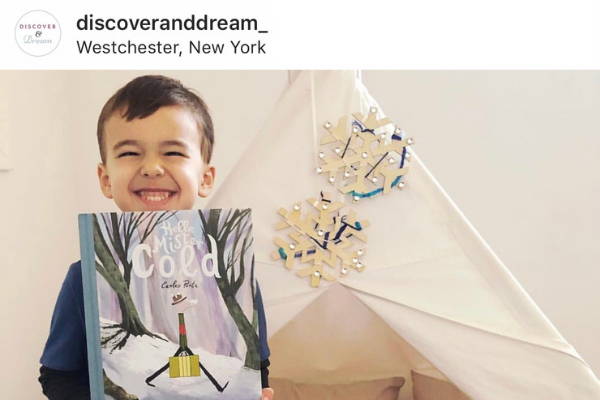 "We love to read and create in our house and this company really nailed it. The picture books are incredible and my son gets so excited to receive his box every month."— Kasey
"I am continually impressed by our @kidartlit boxes every month. We look forward to each book we get and the associated crafts. I love this box!" — Flin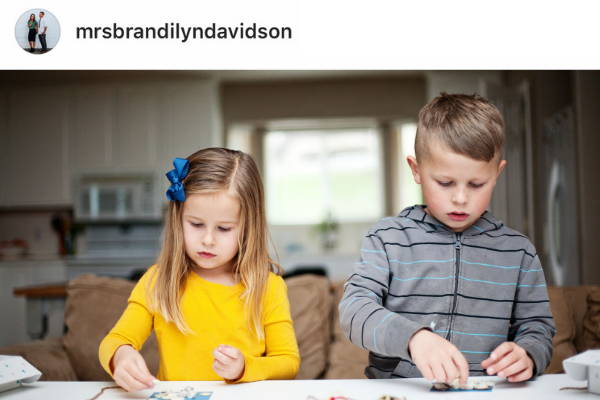 "Every @kidartlit day is a good day! We were so excited to dig in to this month's box." — Brandy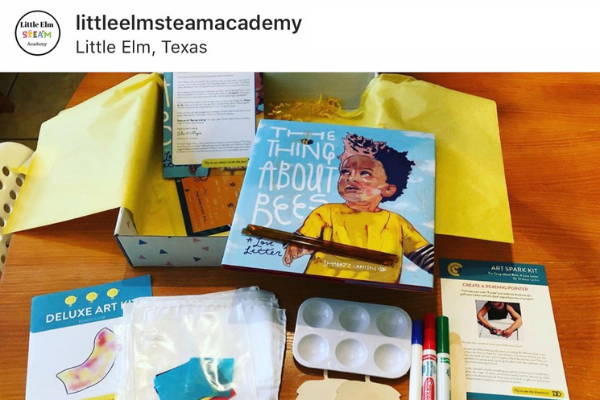 "I gave a subscription to my daughter, and we like it so much we renewed it for another 3 months."— Kate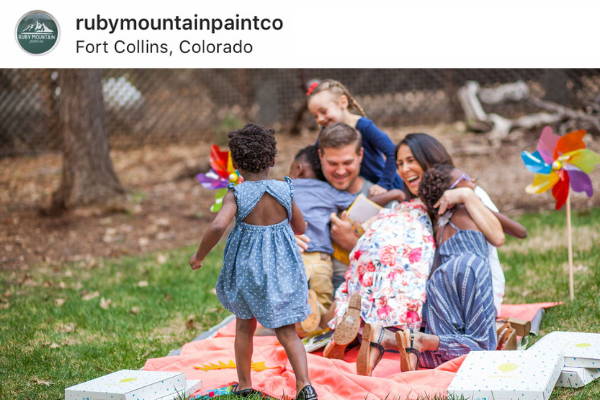 "I have two kids (ages 8 and 4) and they both get to do the projects and have really enjoyed the books." — Tracy
Hi! We're Megan and Julia. We're friends, moms, and longtime educators with a passion for service. We believe that a good story can be powerfully transformative and that process-based art experiences are the best way for children to develop problem-solving skills, confidence, and perseverance. Together, we're on a mission to make it easier for you to connect deeply with your kids and to enjoy story time and art time the way you've always imagined.
FREQUENTLY ASKED QUESTIONS...
Each KidArtLit box arrives in a delightful custom package and includes a new hardback picture book and process-based art projects with all the supplies for two kids.
You can choose between two delivery sizes to fit your family's needs: Spark boxes come with 1 Art Spark Kit, and Deluxe boxes come with 2 art kits — a quicker Art Spark Kit that your family can engage with right away and a Deluxe Art Kit with a multi-step activity.
Inside each box, you'll also get illustrated guides that walk you through each project, notes from the book's author , and more.
All Spark & Deluxe subscriptions also come with monthly, members-only e-guides filled with fun bonus content like music playlists, book lists, and printable activities to take your experience deeper. (Digital members enjoy this extensive resource instead of a physical delivery.)

Who doesn't love happy mail?


WHAT AGES ARE THE BOOKS & ACTIVITIES BEST FOR?
KidArtLit deliveries are designed for children ages 3-8. While we do find that kids of all ages love to join the fun, our books and projects are curated to meet the developmental needs of most children within this age range.


WHEN WILL MY FIRST DELIVERY SHIP?
You won't have to wait long for your first delivery!
When you join as a Deluxe or Spark member between the 1st and 15th of the month, your first box will ship on or around 15th. When you join between the 15th and the end of the month, your first box will ship within three business days. Subsequent deliveries will ship on the 15th of each month.

If you just can't wait to get started, Past Box orders ship right away.
If you choose a Digital membership, you'll receive your first e-guide immediately and new e-guides on the 1st of each month.


WHAT IF WE RECEIVE A BOOK WE ALREADY OWN?
KidArtLit is internationally known for sharing books that are artful, meaningful, and have that special something your family will fall in love with!

Our deliveries include carefully selected titles that are either brand new releases or from boutique or international publishing houses, and aren't likely to be found in big-box retailers. Our goal is surprise & delight your family each month, but if you do happen already own a title, contact us when you receive your monthly spoiler at help@kidartlit.com and let us know.


WHAT IS YOUR RENEWAL & CANCELATION POLICY?
In short, we never make it hard to leave. You can turn off membership renewals any time via e-mail & chat or through your customer portal. Since we understand that "life happens," we also offer a 3-day grace period for cancelations and refunds after renewals.
To review the full details about membership policies, click here or reach out to us at help@kidartlit.com.


GIVE EXPERIENCES, NOT STUFF
When you can't be there in person, send a gift that inspires kids to read, make & think.