---
BIRTHDAY BOOKS FOR KIDS THAT YOU MIGHT NOT KNOW ABOUT YET
---
Have you ever met a child who doesn't love birthdays? Our kids are absolutely obsessed, and we have to admit their enthusiasm is contagious. There's something about cake and presents that brings out the kid in each of us.
Birthday celebrations conjure up a specific magic...maybe it's the dim lights and sparkling candles, the giving and receiving of love wrapped in colorful paper, or the presence of friends and family gathered to celebrate the blessing of another year. Birthdays are special and a lot of fun.
Whatever your specific birthday traditions may be, picture books always make a wonderful addition to the festivities. They're gorgeous gifts that can be enjoyed for years, each rereading bringing up fond memories.
Around here, we're always on the lookout for the best in picture books, and our birthday collection is no exception. We've rounded up eight titles that are perfect for celebrating, and they're not the obvious choices.
If you're shopping online for kids picture books, a Google search will pull up dozens with the word "birthday" in the title...but we don't want you to miss out on these boutique-quality options. They all have that special something we look for when we curate titles for your monthly deliveries.
Download your list today, and don't forget to tag us with #KidArtLitKids on Instagram.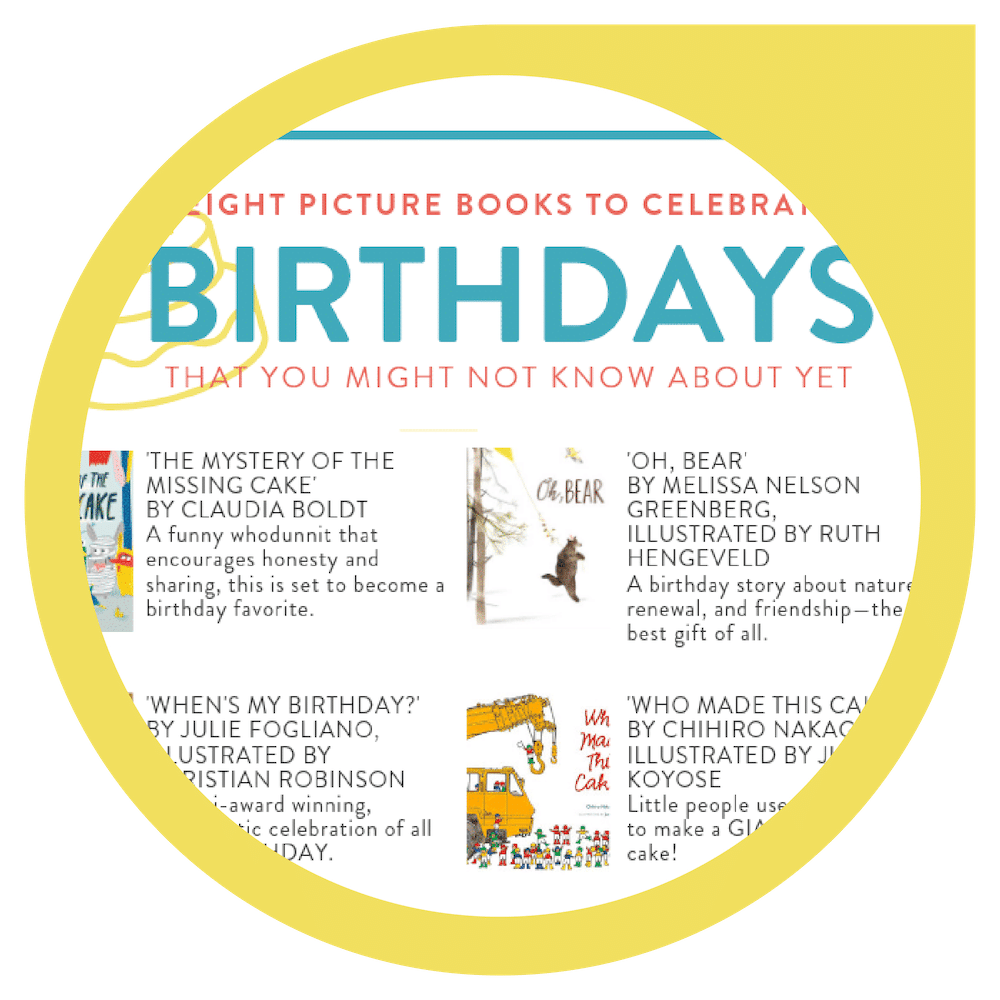 ---
If you're tired of one-and-done toys and looking for ways to provide children with meaningful experiences instead of more things...meet your new go-to birthday gift!
---