DID YOU MISS THE BIRTHDAY SALE?
GET ON THE LIST TO BE NOTIFIED WHEN SALES OPEN AGAIN...
THE KIDARTLIT BIRTHDAY BOX
THE KIDARTLIT BIRTHDAY BOX
Celebrate with Harold the Fox and all his friends in the charming picture book The Mystery of the Missing Cake. Then, dig into two process-based art experiences that all kids love: Roll your own birthday candles with beeswax and build "fake-cake" sculptures using a secret ingredient.
Birthday gifting doesn't have to make you feel guilty or stress you out. Instead of throw-away toys, send meaningful experiences that bring families closer.
Grab this box (or two or three) today! The clock is ticking on this limited release. 
KidArtLit deliveries are perfect for kids 3-8 years old. 
This is a one-time purchase. Purchase of this box will not sign you up for a monthly subscription.
EXPERTLY CURATED
Made by moms and former educators, for kids 3-8 years old
SUPPLIES FOR TWO
Perfect for siblings, playdates & parent-child bonding
FAST, RELIABLE SHIPPING
Your first box ships via Priority Mail for $8.95 in the USA.
---
What do I get in a KidArtLit Birthday Box?
If you're tired of one-and-done toys and looking for ways to provide children with meaningful experiences instead of more things...meet your new go-to birthday gift!



Each KidArtLit Birthday Box arrives in colorful custom packaging and includes a joyful hardback picture book called The Mystery of the Missing Cake, a kit to roll your own beeswax birthday candles, and a scrumptious "fake-cake" sculpture kit (with a secret ingredient....shhhhhh), and more.



There are enough materials for two kids to do both of the projects (or to do the projects twice), and a handy mini-magazine with step-by-step instructions and a note from the book's author & illustrator.
When will my Birthday order ship? Can I set a custom ship date?
Your KidArtLit Birthday Box ships within three business days via fast & reliable Priority mail when you order a either a single box or a Birthday Membership. You will receive a tracking notice when the package ships.
If you would like to customize your ship date, please email us at help@kidartlit.com after you order, and we will gladly accommodate you.

If you opt for a multi-month membership, the KidArtLit Birthday Box will be followed by monthly Deluxe deliveries for as long as you desire. For example, if you choose a 6-Month Birthday Membership, your KidArtLit Birthday Box will ship right away, will be followed by five months of Deluxe deliveries, shipping on the 15th of each month.
Can you send my first box to one address, and then change the address on upcoming deliveries?
Yes! That's no problem. After you place your order, you can update your address through your customer portal. We're also happy to make adjustments to your account through e-mail and chat.
Can I include a gift note with my delivery?
Yes! Click the box "is this a gift" as you checkout to add a gift message. Gift notes are sent inside the delivery.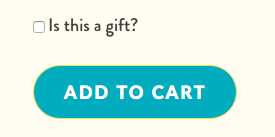 In a hurry? Click here to download a gift note to print.
Will my KidArtLit Birthday Box order renew?
Orders of the KidArtLit Birthday Box do not renew.

Birthday Memberships renew on the first of the month after the term ends. You can stop renewals any time through your customer portal, via chat or via email. You can also skip deliveries and pause your account through your portal if you are traveling or entering a busy season of life.
What is your return policy?
We happily accept returns of unopened KidArtLit Birthday Box orders when return are initiated within 14 days of delivery. To initiate a return, or to report any problems with your order, e-mail us at help@kidartlit.com.
We will process you refund (minus delivery fees) when we receive your return delivery.
Boxes received as part of monthly subscriptions are ineligible for return.
---
MAKE IT A "REGULAR THING" WITH
MULTI-MONTH MEMBERSHIPS